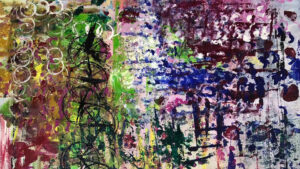 Artist Name:
Title:
Size:
Medium:
Ref no:
About the artist:
Born in 1960 in Andhra Pradesh A Rajeswara Rao received his BFA in 1983 from Andhra University and MFA in 1990 from Central University, Hyderabad. Some of his solo shows include the ones held at Sakshi Gallery, Bangalore,1996, 1998, Sakshi Gallery, Mumbai, 1996,1997,2005, Gallery Espace, Delhi, 2000. His works have also been part of group exhibitions like the one at Gallery Espace, Delhi, 1991, 1994, 1998, Pundole Art Gallery, Mumbai, 1995, Sakshi Gallery, 2000, The Guild Art Gallery, Mumbai, 2001, Lalit Kala Academy, Chennai, 2002. 
The artist lives and works in Hyderabad. 
Contact for More Information Availability and Price
Price:
Error: Contact form not found.